September 2020
Dear Friends and Partners,
| | |
| --- | --- |
| | Long time no see - we have been rather silent for quite a while; just too many important projects … And of course, Corona made our live and work more complicated. However, we are happy to welcome you again to our newsletter. |
We hope you will enjoy learning more about the challenges in global rapeseed production or why Russian and Ukrainian crop production was so profitable in 2019.
We love to hearing from you in case you have any comments or questions. Just reach out to me:
yelto.zimmer@agribenchmark.net.
Kind regards – stay healthy and relaxed
Yelto
Coordinator of agri benchmark Cash Crop Network
agri benchmark WebConference 2020
Corona has turned upside down in the world – also the annual agri benchmark Conference had to be cancelled. Instead we invited partners and friends to a series of online presentations and workshops to present and discuss latest results.
The virtual sessions gave us the opportunity to welcome more participants than usual: 100 partners and friends of agri benchmark joined the WebConference which resulted in 400 views over all sessions. We will continue to offer such online options, but we will also strive to have face-to-face conferences again.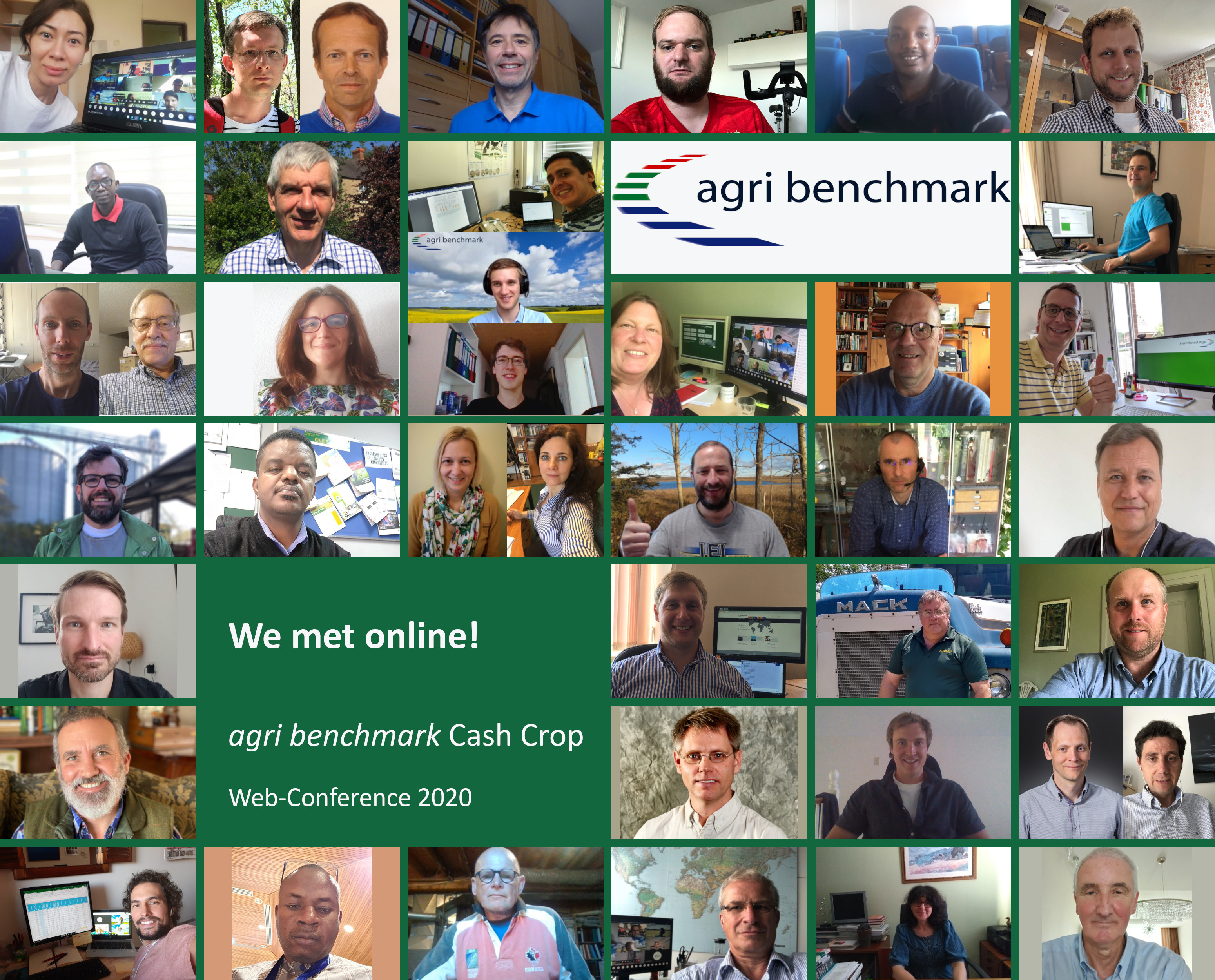 Among other topics, we talked about the reasons why Russian and Ukrainian farms have performed fairly well again in 2019 and what made farms in the US doing good. And the interesting but challenging future of soybean production in Western Europe has been discussed. In case you are interested to learn more about the conference, please use this link (Press release).
Download press release:
» Press release Cash Crop Conference 2020
pdf-document, 190 KB
» Pressemitteilung Cash Crop Conference 2020
pdf-document, 296 KB
---

Rapeseed under pressure – new agri benchmark Report
Global rapeseed production is facing a number of challenges – in particular in Europe. Together with international partners and with financial support from Thünen Institute agri benchmark completed a comprehensive report on challenges in rapeseed production and first ideas how to tackle them. Tom Arthey from the crop team coordinated the work and he concluded: "The previous routines in rapeseed production will increasingly come under pressure, new approaches are needed to safeguard this high value crop. And we need more international exchange about the development of new approaches". For more information use the following links: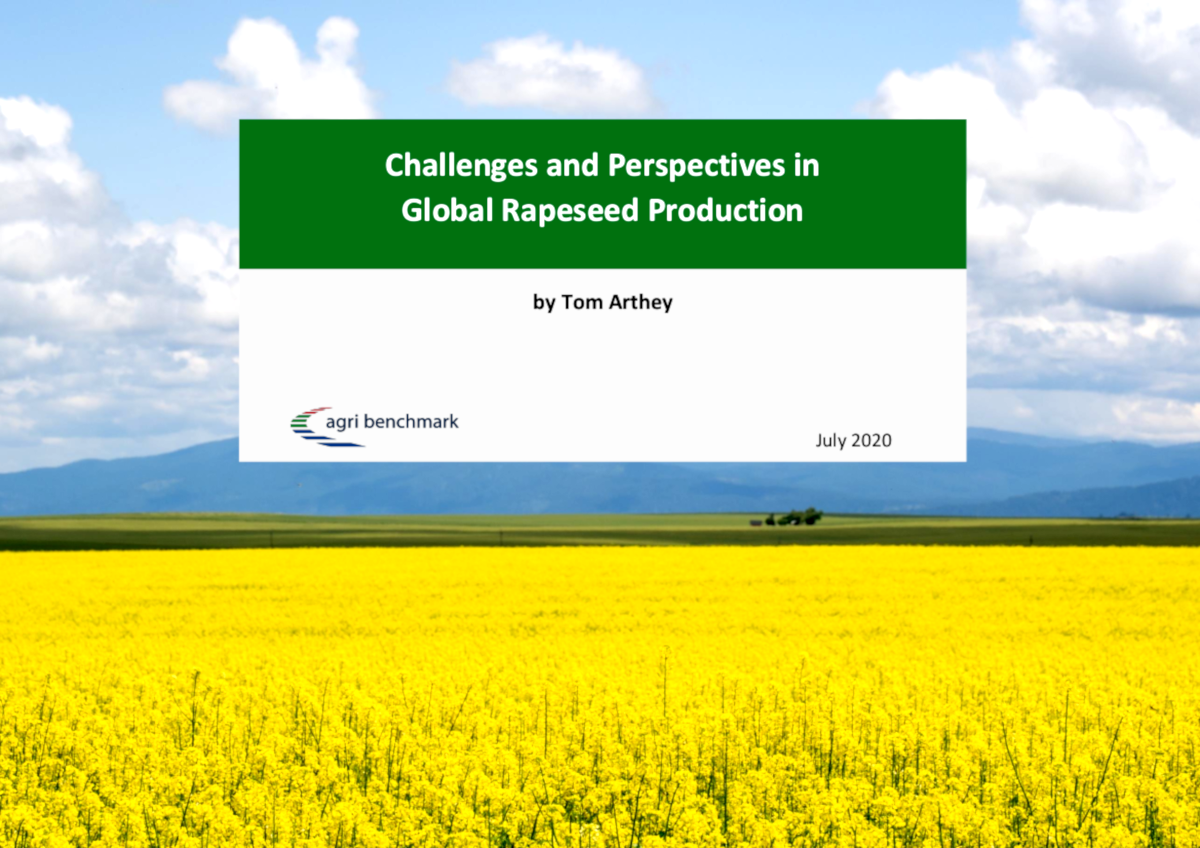 Download the Rapeseed Report for free here!
» (European) Rapeseed under Pressure - Consequences, Actions
Press release, pdf-document, 169 KB
» Raps unter Druck - besonders in Europa
Pressemitteilung, pdf-document, 729 KB
---

Global pulse production – new options for growers?
In the view of increasing interest in vegetarian food, there is an increasing interest in pulses as a raw product for respective food production. The agri benchmark Center has had a closer look at the economics of pulse production. It turns out, yes, for low yielding sites such as Canada high value crops such as peas or lentils are an attractive option. However, in Western Europe the competition from high yielding wheat or corn creates a difficult economic environment. And, despite the spike in public awareness, the global market is still rather small. Hence, small changes in output or demand create massive price effect.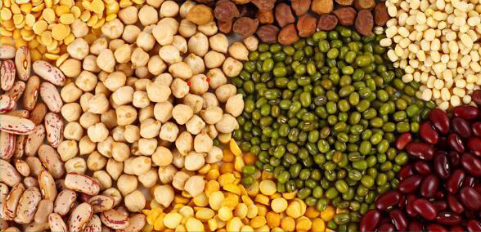 If you want to learn more, pls. have a look at this link:
» Pulses: Global Market Development and Farm Level Economics
Simon Walther, Presentation at Cash Crop Conference 2019
---

agri benchmark in the media
agri benchmark partner Kevin Onyango and his co-authors Timothy Njagi, Lilian Kirimi and Samuel Balieiro (agri benchmark Cash Crop Team Braunschweig) have elaborated strategies for revitalizing the sugar industry in Kenya.
» Policy Optionsfor Revitalizing the Ailing Sugar Industry in Kenya
Policy Brief No. 30 (08/2018, Egerton University, Nairobi, Kenya
Purdue economists and agri benchmark partner Rachel Purdy and Michael Langemeier released a report on International Differences in Labor Efficiency and Productivity
» International Differences in Labor Efficiency and Productivity
online, Purdue University, 03.09.2019
Purdue economists and agri benchmark partner Rachel Purdy and Michael Langemeier published an article on International Benchmarks for Soy Bean Production.
» International Benchmarks for Soybean Production
online, farmdocdaily, 22.05.2019
Based on Fliehr´s master thesis Olivia Fliehr, Yelto Zimmer and Linda Smith published an article on Transportation and Logistics on Brazilian Soybean Prices and Exports.
» Impacts of Transportation and Logistics on Brazilian Soybean Prices and Exports
in: Transportation Journal 58, no. 1 (2019): 65-77
Based on Christoph Rotter´s bachelor thesis an article was published in topAgrar:
» Precision Farming unter die Lupe genommen
in: top agrar 2/2020, S. 36
Main results of his analysis you find here
» Economic Benefits of Variable Rate Application Depending on In-field Heterogeneity
Presentation by Christoph Rotter, Yelto Zimmer